South East Pipeline System (SEPS), South Australia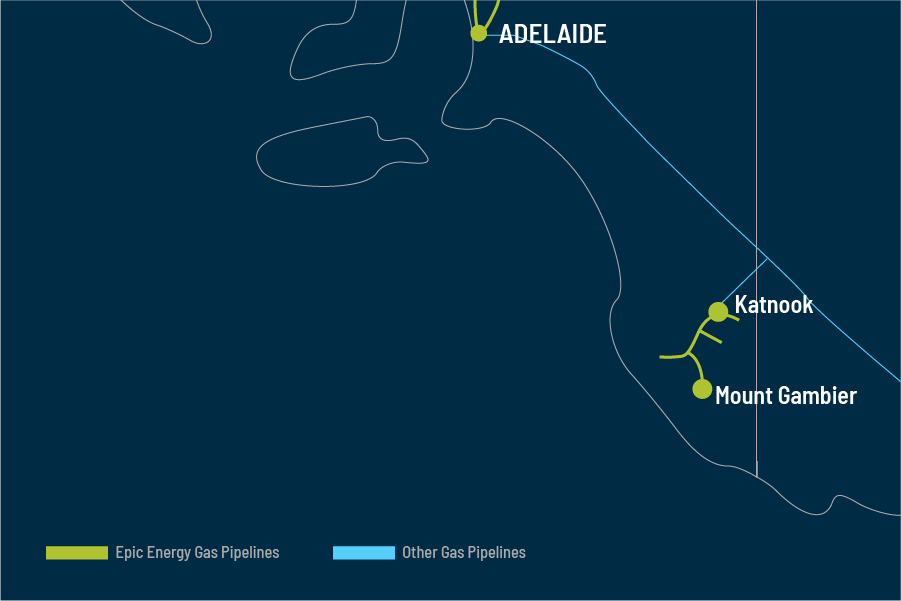 The SEPS, the second of Epic Energy's major assets, is an 82km pipeline system that was built in 1991 to deliver gas from the Katnook processing plant near Penola in south eastern South Australia to Snuggery and Mount Gambier.
Following a gradual decline in the availability of gas from Katnook, an APA-owned lateral was commissioned in 2005 to supply gas from the SEAGas pipeline into the SEPS.
Pipeline and Service Information
For information about current nameplate rating, receipt and delivery points and a schematic map of the SEPS, see the following document:
No financial information is required to be published for the SEPS because it has been provided a Category 3 exemption by the Australian Energy Regulator.